What was all that commotion in the ocean?
The children started school in an underwater abyss and had to swim to put their book bags away ready to start our learning journey.
The children were incredibly excited and loved the new look in our classrooms!
Below is the overview for the topic and some photos of our classes.
commotion in the ocean leaf sheet.pdf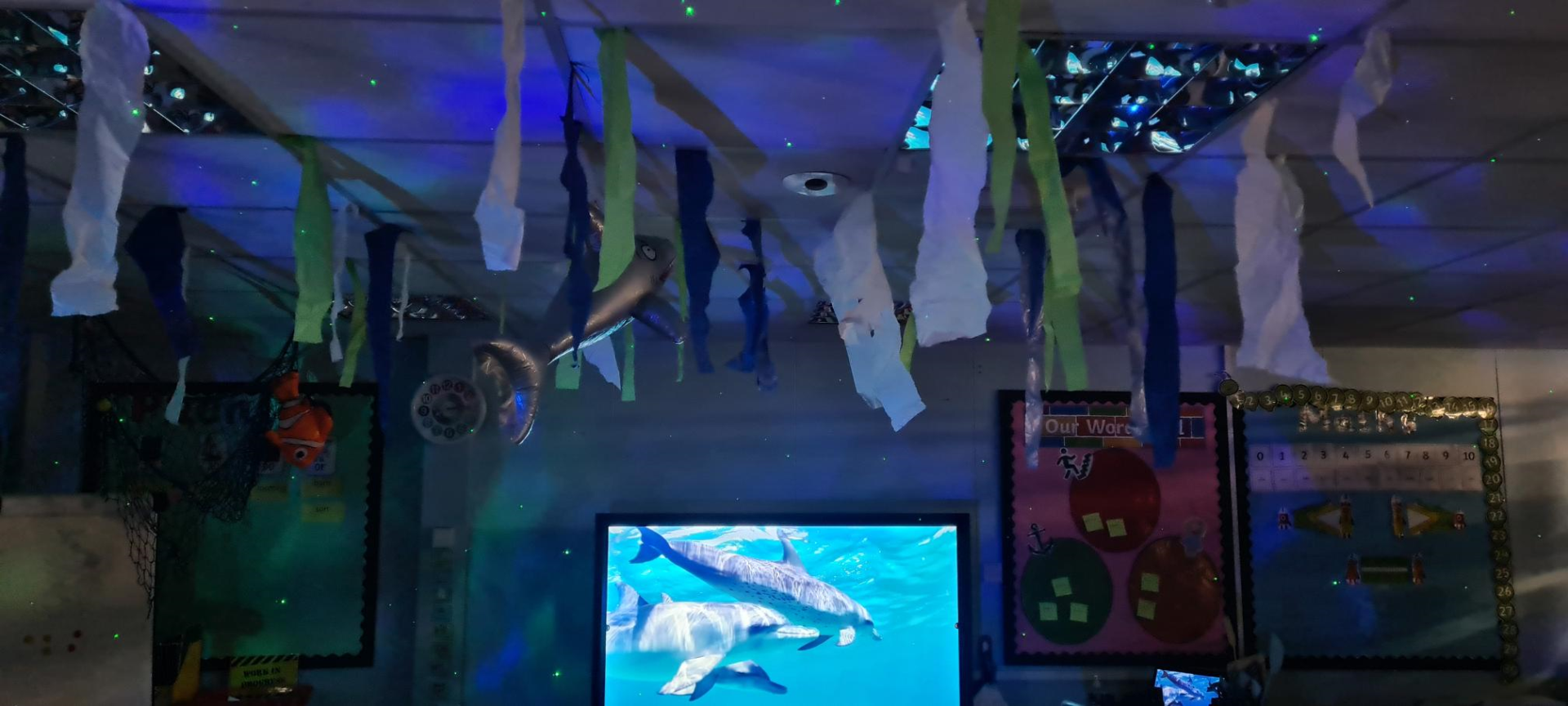 How can we make Goldilocks' pillow just right?
The children came into school to find a letter from the Jolly Postman! He needed our help! We went all around the UK looking for clues. We found a spoon, porridge and a bowl... who could it be for?